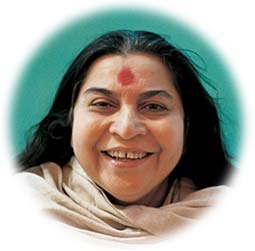 SHRI MATAJI NIRMALA DEVI

We are pleased that you are visiting our web site.

Please use this site to enjoy your meditation. We look forward to hearing from you and meet you in the meeting places in bayarea.

Please send us email and offer comments.Contact us for more information.
Nationwide Meditation Seminars
Celebrates Shri Mataji Nirmala Devi's 80th BirthdayMarch 21, 2003 was the 80th birthday of the renowned Indian Meditation Teacher, Shri Mataji Nirmala Devi. This occasion was marked by festivals, classical Indian music concerts, and worldwide seminars sharing the essence of her life's work, the simple but powerful meditation system known as Sahaja Meditation. Locally, a free public demonstration was held at Berkeley Public Library, 3rd Floor, 2090 Kittredge in Berkeley on March 16 from 2:00 til 4:00 pm.
All Sahaja Meditation programs are free, held weekly, & are open to the public. Details at http://www.sahajameditation.org/
"Sahaja Meditation Introductory Programs in Berkeley"
| | |
| --- | --- |
| Days: | Mondays |
| Time: | 7 pm to 8 pm |
| Organizer: | Sahaja Meditation,Bay area Team. |
| Venue: | Berkeley CA |
| Phone: | 877-642-6074 |
| Email: | |